Global Climate Challenges. Local Impacts.
We are feeling the effects of climate change right now on a global and local level as extreme weather, drought, heat waves, water shortages and wildfires increase in size and frequency. Being able to understand the drivers of climate at different scales helps shape future responses. That's why this diverse coalition of research, community, educational and industry partners is studying how climate change plays out in the Chicago region.
Change is coming to all our cities. CROCUS seeks to change things for the better, providing the playbooks to make cities more resilient, sustainable and prosperous.
Understanding Climate Risks in Chicago
Chicago's location and history create the perfect storm of opportunity to understand how climate impacts cities and how cities influence their regional climate. The city was built on what was once swampland, and is positioned between Lake Michigan and agricultural lands. The Chicago metro area is also a global hub for transportation and manufacturing and is home to nearly 9 million people. CROCUS uses cutting-edge observational technology, artificial intelligence, supercomputers and input from local stakeholders to understand the interplay between climate and this diverse and dynamic urban environment.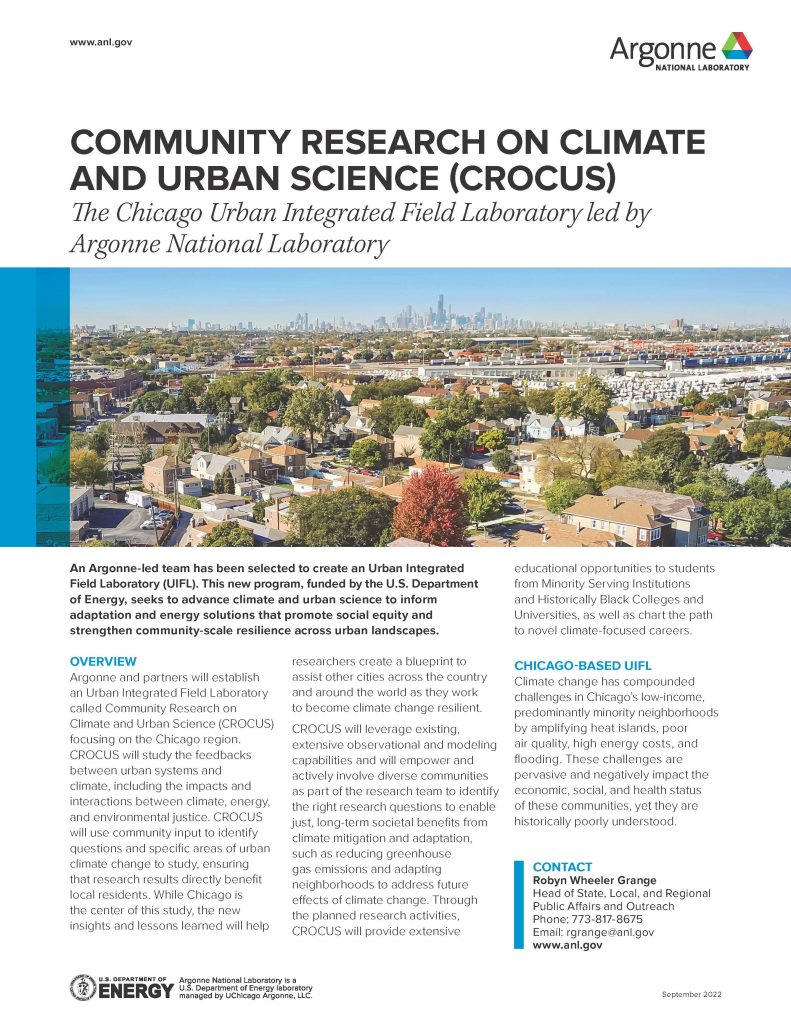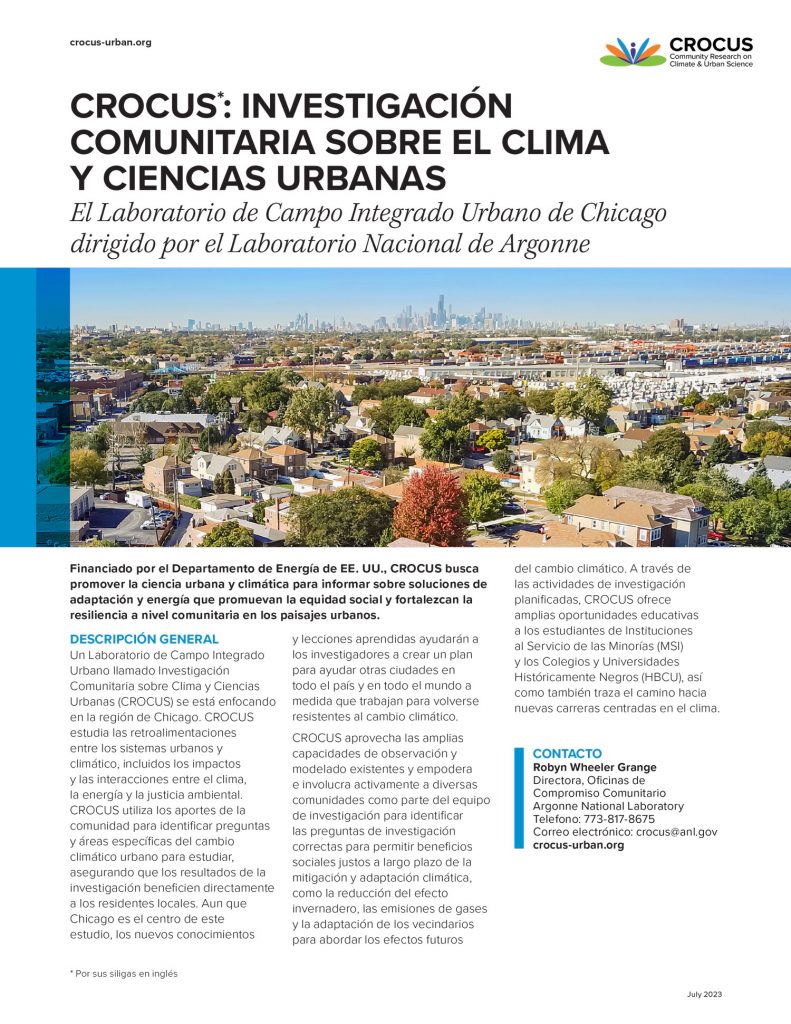 Envisioning Environmental Equity with Community Partners
Communities feel the direct effects of climate change and need to play a crucial role in driving the initiatives and action for climate adaptation and mitigation. Through our cutting-edge research and respectful, peer-to-peer communication, the CROCUS team empowers communities with new information. This knowledge helps communities as they plan to become more resilient to the adverse impacts of Chicago's changing climate. Through our academic team members, and in particular minority serving institutions and historically Black colleges and universities, we educate and train the next generation of scientists to tackle future challenges.
Creating Blueprints to Address Urban Climate Change
While every city has their own landscape and micro-climate, CROCUS is new blueprints to correct urban climate science. We explore how global and regional climate change influences urban heat islands, urban flooding and other stresses to people and the environment. The lessons we learn and solutions we find in Chicago are only the beginning of a wider plan to strengthen cities across the country and the world.